I'm not sure about you, but I think facial expressions are fun. You can tell right away how someone is feeling simply based on an eye squint, a slight frown, or a simple smirk. Most say "I wear my heart on my sleeves" while I say "I wear my emotions on my face". Although facial expressions are very helpful in expressing how I feel, they seem to overstay their welcome as I get older. The first signs of aging are rapidly becoming more and more visible, especially on my forehead. I have been on a mission in the past couple of months to find the perfect anti-aging serum. Lo and behold, I think I might have stumbled onto a hidden gem that has surely turned my little frown upside down.
I vaguely remember doing a search for anti-aging products on Sephora and ran into Dior's One Essential Super Boosting Serum. It has raving reviews with a whopping 4.5 stars out of 5. Everyone seems to love this product, touting it to be a miracle worker for their aging skins. I was skeptical but definitely curious. I went to the local Nordstrom counter and asked for samples of the serum just to be on the safe side. After all, this is not exactly cheap at $95USD for 1 oz.
I came home and excitedly ripped open the first packet expecting little to nothing. I applied the serum at night to "let it work its magic" and went to bed. The next morning, I could not believe what I saw when I looked in the mirror. Those pesky visible fine lines on my forehead? 90% diminished. I literally had to squint really hard to even see them. It was simply amazing! Without hesitation, I quickly placed an order for the limited edition deluxe bottle.
When I read the ingredients in the list, I was definitely bummed to see Alcohol listed as the 4th ingredient. I'm not a fan of alcohol and it has been known to break me out. I will be totally honest, this did cause 1-2 pesky pimples within the first 3 days of use. However, as I continue to use up my sample packets, the breakouts stopped and my skin just looks better and better each day.
The original size bottle of 1.0oz retails for $95USD while the deluxe 2.5oz version costs $150USD. Below is size of the the large version on the palm of my hands. It is rather big and is meant to last for an entire year.
Each bottle comes with a simple pump that easily dispenses the serum.
The serum is milky white and is slightly sticky. You'll feel the stickiness on your hand when you apply the serum, but it doesn't feel that way on the skin.
Once applied, the serum absorbs into the skin instantly, leaving it nice and smooth. I love to use this at night after using my toner. So far, it is the only serum that produces instant result by smoothing my fine lines. My skin glows when I wake up every morning.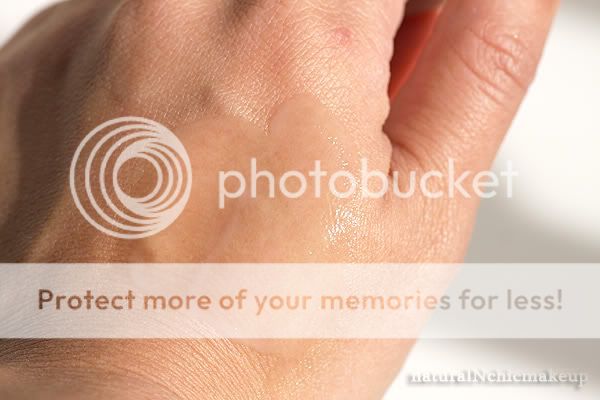 Overall, I am a huge fan of Dior's One Essential Skin Boosting Super Serum. I think it is worth every penny because it works so well for my skin. Please do keep in mind that we are all different and what works for me may or may not work for you. As a long time user of La Mer, I have to say this beats La Mer by far in the anti-aging department. I have been using this everyday for the past 2 weeks and I love it.
Bottom Line
: I highly recommend stopping by a Dior counter or Sephora to ask for some samples before taking the plunge. You may experience some small breakout at the beginning but they will go away by the 2nd week of use. This serum is amazing for diminishing fine lines and it helps skin look so much more radiant.
Have you tried Dior's One Essential? What are some of your must-have anti-aging products?